Keynote Presentations
During General Session presentations, world-leading researchers and engineers share their journeys of discovery and progress through precision multiphysics simulation.
---
Suresh Arikapudi
Tata Motors
Multiphysics Modeling Solutions for Advanced Vehicle Research & Development
Suresh Arikapudi completed his mechanical engineering and has a M.S in Mechatronics. He has over 12 years experience in the area of Hybrid, EV and Fuel Cell Systems. He currently works as a project lead for 4X EV Concept Vehicles. His areas of interest include autonomous vehicles and virtual prototyping of vehicles.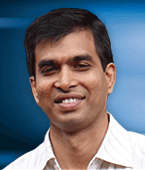 ---
Multiphysics Simulation in Medical Device Product Development
Chandramohan currently heads the Advanced Engineering Group for Medical devices in Mechanical division of HCL Technologies at Chennai. He is responsible for Medical devices CAE practice, which predominantly focuses on simulation needs for cardiovascular, Orthopedic, Infusion systems, Medical disposable, surgical disposable, Neurovascular and other major therapeutical areas. He received his B.Sc in Physics from Madras University and a B.Tech in Automobile from Madras Institute of Technology (MIT) Anna University. He has over 15 years experience in various domains like Medical Devices, Automotive, Aerospace, Consumer electronics and semiconductor in R&D and service organizations.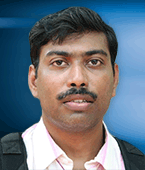 ---
Holger Ernst
mieletec FH Bielefeld
Boosting the Development of Next Generation Household Appliances by Multiphysics Simulations
Holger Ernst studied chemistry at the Rubrechts-Karls-Universität in Heidelberg and later at the Westfälische Wilhelms-Universität in Münster where he graduated in Physical Chemistry in 1999. In 2002 he received his Ph. D. in chemistry as well. In 2003 he joined Miele & Cie. KG in Gütersloh, a leading supplier of domestic appliances and commercial machines in the field of laundry care, dishwashing and disinfection. In the following years he became the head of the research and development department for cooktops of the Miele subsidiary imperial-Werke oHG Bünde. Since 2013 he is head of Innovation / Research and Development of the Miele & Cie. KG facility in Bielefeld. Holger Ernst is co-founder and scientific director of the "mieletec FH Bielefeld", a joint research laboratory of Miele & Cie. KG with the University of Applied Sciences Bielefeld.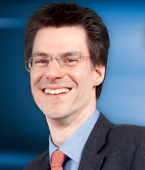 ---
Dr. Amit Gupta
Indian Institute of Technology, Delhi
Lithium-ion Batteries: From Portable Electronics to Drivetrains
Dr. Amit Gupta is an Assistant Professor in the Department of Mechanical Engineering at IIT Delhi since May 2011. He received his MS and PhD at the University of Central Florida (UCF) in 2007 and 2009 respectively, and BTech from IIT Delhi in 2004. His broad research interests are in Lithium-ion batteries, Microfluidics and Flapping wing aerodynamics.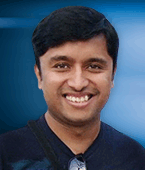 ---
Siddiq Qidwai
Naval Research Laboratory
The Story of Microstructure-Sensitive Corrosion Pit Growth and Mechanical Performance
Dr. Siddiq Qidwai is a Mechanical Engineer at the Multifunctional Materials Branch of the US Naval Research Laboratory (NRL) in Washington, DC. He is an expert in the area of computational mechanics and materials science with a strong focus in constitutive modeling and multiphysics phenomena. He received his PhD (1999) and MS in Aerospace Engineering from Texas A&M University, and his BS in Mechanical Engineering from Middle East Technical University (Ankara, Turkey).
Dr. Qidwai's current research topics are microstructure-sensitive corrosion modeling, biomechanical modeling of the human head under extreme conditions, and electrically-assisted deformation of metals. His recent and past contributions in the research arena include the design of multifunctional structure-power material systems, microstructure-property correlations in metals, and computational modeling of smart materials, specifically piezoelectric materials and shape memory alloys (SMAs). Dr. Qidwai is the recipient of the 2009 SAIC Publications Award and 2003 Geo-Center's Technology Transfer Award.
Download Presentation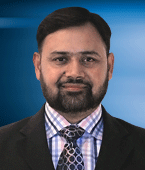 ---
K.K. Rajan
Indira Gandhi Centre for Atomic Research
Use of Multiphysics Simulation for design and analysis of Fast Breeder Reactor components and its associated fuel cycle facilities
K.K.Rajan is a graduate in Electrical Engineer from Calicut University. He has been working at IGCAR, Kalpakkam since 1981 in the Fast Reactor Technology Group and presently he is in the grade of Outstanding Scientist and Director of the Group.
He is responsible for the design, construction, commissioning, operation and maintenance of high temperature experimental sodium facilities and conducting in sodium experiments in support of 500 MWe Proto type Fast Breeder Reactor (PFBR) .
He has made substantial contributions towards testing of PFBR steam generator and fuel handling machines at reactor operating conditions. He was also involved in the development of Permanent magnet flow meter for sodium flow measurement in fast breeder reactor sodium circuits. He is a member of Indian Nuclear Society and a fellow of Institution of Engineers (India). He is pursuing Ph.D under the Homi Baba National Institute. Apart from which he has more than 120 publications in national and international journals.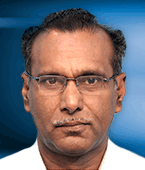 ---
Christian Schröder
mieletec FH Bielefeld
Boosting the Development of Next Generation Household Appliances by Multiphysics Simulations
Christian Schröder studied physics at the University of Osnabrück (Germany). After he received his Ph.D. in theoretical physics in 1999 he worked at the Philips Research Laboratories in Hamburg (Germany) in the field of medical image reconstruction in computed tomography and magnetic resonance imaging. In 2000, he was hired by the company Telelogic AB (Sweden, since 2008 belonging to IBM) and did research on model-based software development methods. Two years later he moved to the Ames Laboratory (USA) where he worked in the field of simulating single molecular magnets. In 2003 he got a professor position at the University of Applied Sciences in Bielefeld (Germany). His present research focuses on the theoretical description and numerical simulation of functional magnetic nano-systems as well as high performance computing and distributed computing methods. As co-founder and scientific director of the "mieletec FH Bielefeld", a joint research laboratory with the company Miele, he is mainly responsible for field-coupled simulations in the area of domestic appliances.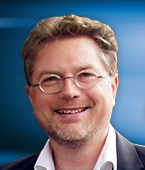 ---
Julie Slaughter
Etrema Products, Inc.
The use of Multiphysics Models in the Design and Simulation of Magnetostrictive Transducers
Julie Slaughter is a Senior Engineer at Etrema Products, Inc., where she works on research and development of magnetostrictive transducers for defense and industry applications. She specializes in performance predictions for underwater acoustic transducers. Her work involves linear and nonlinear modeling of electromagnetic, mechanical, acoustic and thermal aspects of transducer design. One key focus of her work is experimental verification of simulations. Dr. Slaughter joined Etrema after receiving her PhD in Engineering Mechanics from Iowa State University in 1997.
Download Presentation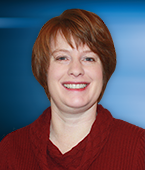 ---
Alwin Verschueren
Philips Research Laboratories
Multiphysics modeling of a medical nebulizer device: the path from piëzo to droplet
In pulmonary drug delivery, medication in the form of a fine mist of droplets is inhaled by patients through their lungs to enter the bloodstream. This route is becoming ever more attractive as an alternative to mainstream drug delivery via injection or pills, also for other than lung diseases. A major challenge is that effective delivery is only obtained for a narrow range in droplet sizes. To address this, modeling has proven instrumental in our Research & Development project. A multi-physics model has been developed that spans the complete pathway from piëzo resonances, to pressure waves in the liquid medication, up to the dynamics of individual droplet formation. Our model allowed capturing space-time events inaccessible to experimental techniques. And, recent cluster computing techniques made it feasible to perform multi-dimensional parameter scans, allowing to identify critical parameters, and to disentangle their complex interactions.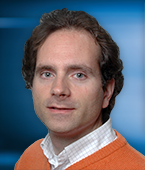 ---
Peter Woytowitz
Lam Research
The Symbiotic Relationship Between Moore's Law and Computational Modeling
Pete Woytowitz leads the Computational Modeling and Reliability group in Central Engineering at Lam Research Corporation. Pete's specializations include modeling and optimization of complex systems including feature scale level modeling of stress, thermal, dynamics and reliability. Prior to joining Lam he was a Principal Engineer at Engineering Mechanics Technology. He has also worked at Failure Analysis Associates, Loral Space Systems and Boeing Commercial Airplane Company. Pete is an Adjunct Professor at Santa Clara University and a CA Registered Professional Engineer. He has degrees from University of Maryland, Stanford University and Santa Clara University where he received his Ph.D. in Mechanical Engineering. He has been awarded 3 U.S. Patents and has over 30 papers in the open literature.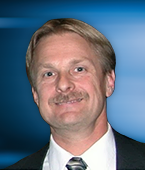 ---